One heart learning, two hands of powder ash, three feet of the platform, four talents, five to six, seven tongues, finally look forward to September 10, because the words of praise, the words of blessing will make you smile, teacher's day, Yuming valve group wish all teachers happy holidays!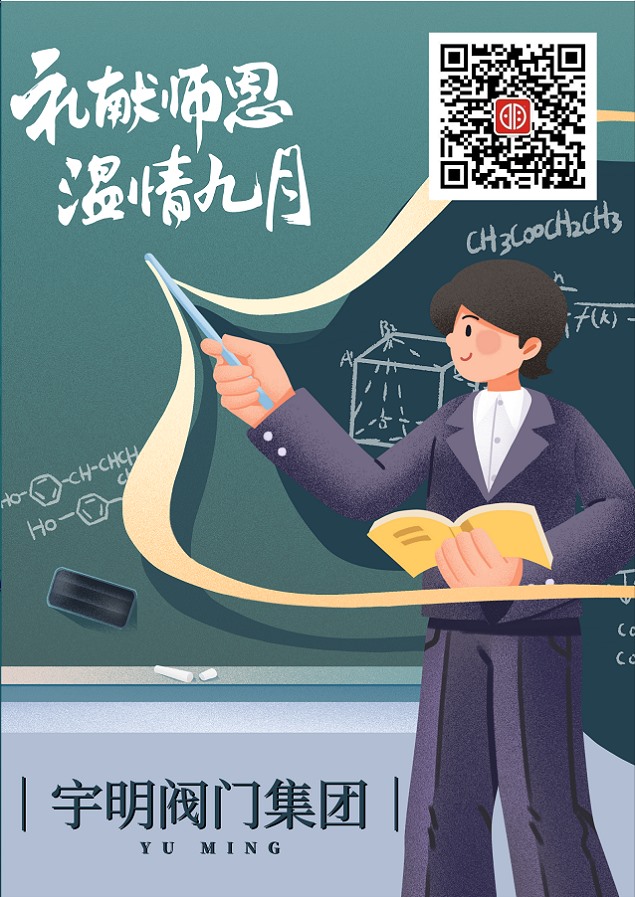 Heaven's teachers, you are the dazzling stars in the sky, with your bright stars to illuminate the hearts of every student, bless you, thank you!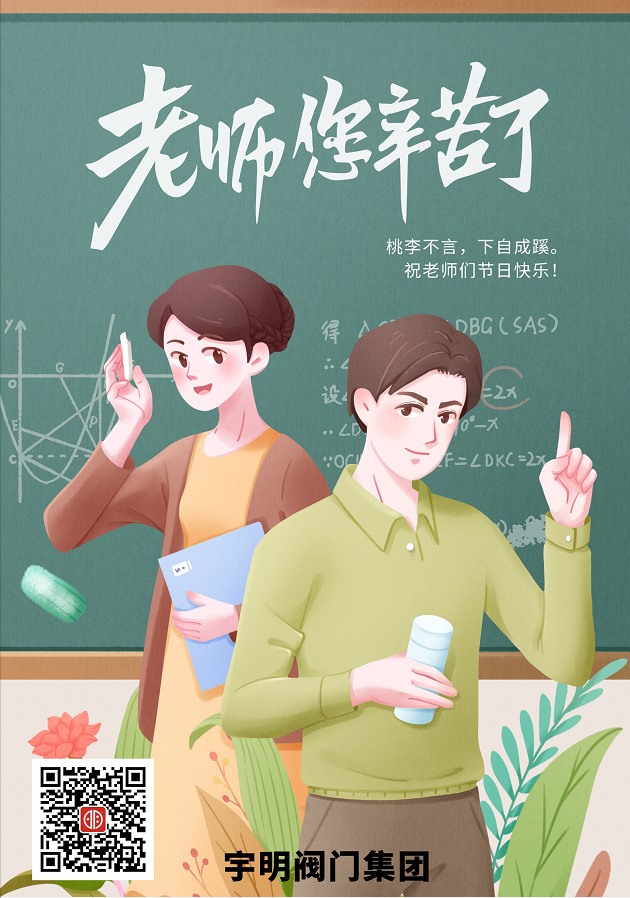 Teaching is good for everything
Boating is bitter and famous
Shien such as the sea unforgettable
Happy Teachers' Day to all teachers!