Brief introduction of principle:
Wafer check valve is also called counterflow valve, check valve, back pressure, and one-way valve. This type of valve automatically opens and closes by the force generated by the flow of the medium in the pipeline. It is an automatic valve. The wafer check valve is suitable for nominal pressure PN1.0MPa~42.0MPa, Class150~2500;Nominal diameter DN12 ~ 1200mm, NPS1/2 ~ 48; The operating temperature of -196 ~ 540℃ of various pipes, used to prevent the backflow of the medium.Through the selection of different materials,it can be used in various media such as water, steam, oil, South Africa, strong oxidizing media and urea.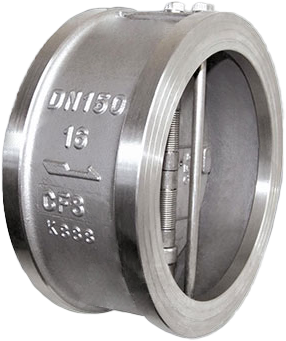 Standards and Specifications:
Design and manufacturing: API 594, API 6D, JB/T 8937;
Face to face:API 594、API 6D、DIN 3202、JB/T 8937;
Pressure - temperature rating:ANSI B 16.34、DIN 2401、GB/T 9124、HG 20605、SH 3406、JB/T 74;
Test and inspection:API 598、JB/T 9092;
Piping flange:JB/T 74~90、GB/T 9112~9124、HG 20592~20635、SH 3406、ANSI B 16.5、DIN 2543~2548、GB/T 13402、API 605、ASME B 16.47.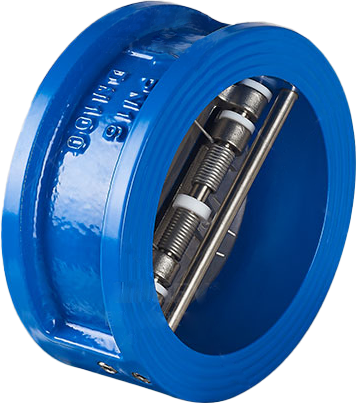 Structural features:
The structure length is short, its structure length is only 1/4 to 1/8 of the traditional flange check valve;
Small size, light weight, its weight is only 1/4 to 1/20 of the traditional flanged check valve;
The valve disc closes quickly, the water hammer pressure is small;
Both horizontal and vertical pipes can be used and are easy to install;
The flow channel is unobstructed and the fluid resistance is small;
Sensitive action, good sealing performance;
Short stroke of valve disc, small impact force of closing valve;
Overall structure, simple and compact, beautiful shape;
Long service life and strong reliability.