In the third quarter of the company's sales department to adapt to the market, occupy the market, expand the company's product market share of the service concept, the sales manager of Zhengli Zhang continue to visit the international market - Vietnam after the third quarter of the domestic customer visits,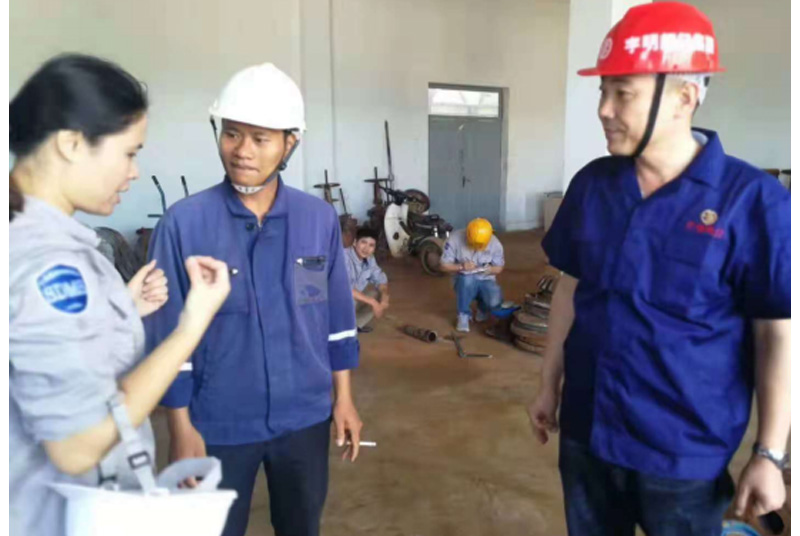 On November 9, 2018, General Manager Zhengli Zhang and ,sales manager, Tian Junyu, made a sales visit to our company's Vietnamese cooperative customer Company, they entered the DAK and LDA Alumina Plant. The LDA and DAK Alumina Plant is the investment and construction of Vietnam Coal and Mineral Industry Group Corporation, the largest alumina plant in Vietnam. In December 2017, Vietnam Coal Mining Group visited our company and confirmed that our company is the core supplier of Vietnam Coal Mine Group, and signed a purchase contract with the same month. Our products officially entered the Vietnam alumina plant. On the occasion , Mr. Zhang Zhengli's visit have a great significance. He analyzed the products of the company together with the sellers and the users of the aluminum factory, and guided the installation and use of the products, and opened up the sales plan for the new year.

Accompanied by the staff of the cooperative customer Company on November 18th, the Vietnamese thermal power plant project was visited and the two sides communicated on the next step.the counterpart said that it plans to build a valve sales exhibition hall in Vietnam to facilitate development of the Vietnamese valve market, hope that our company will give help, and hope that the cooperation between the two sides will be smoother in the future. Mr. Zhang Zhengli said that our company will provide the best products, the most professional services, and the best policy for Vietnam. the two sides must establish a long-term cooperation plan. On November 22nd, after the successful completion of the work in Vietnam, he returned to the motherland and the study was finished.