At present, the problems existing in Chinese valve enterprises need to be paid attention to. Our state-owned enterprises need to strive to improve the system and mechanism, perfect the modern enterprise system, and promote the healthy development of enterprises. Private enterprises have made great progress after more than 30 years' hard work, but it is not easy to get to a higher level. Under the present circumstances of excess production capacity, we need enterprises try to develop intelligent manufacturing based on sales volume, focus on the development of enterprise core technology, enhance the added value of products.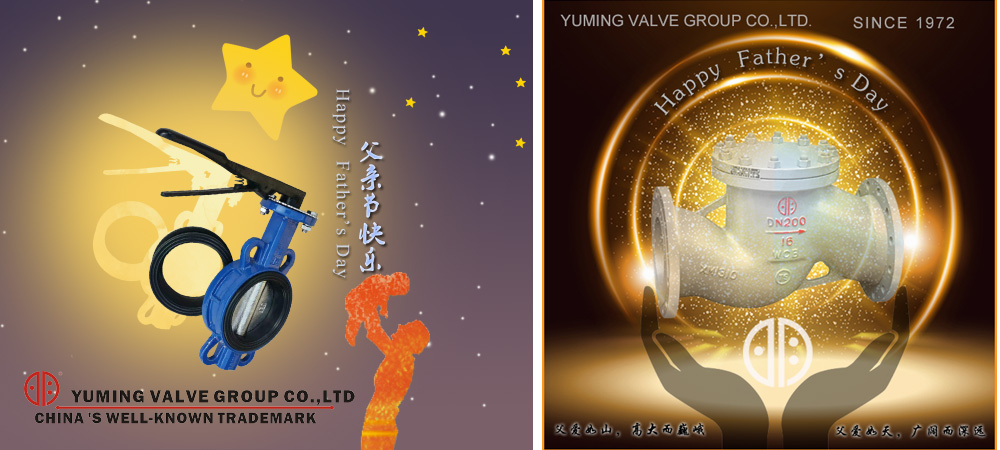 Since its establishment in 1972, Yuming has made product quality as our primary goal of development. With a solid quality standards we won the support and trust of the majority of users, and gradually embarked on the road of innovation. Even in 2020, facing strong market competition, but we still not stop the new product research and development, the introduction of high-quality automation equipment and new technology personnel training. In the face of new opportunities and new challenges, we never forget the original intention of our people, and let us, as always, in the market competition steadily forward.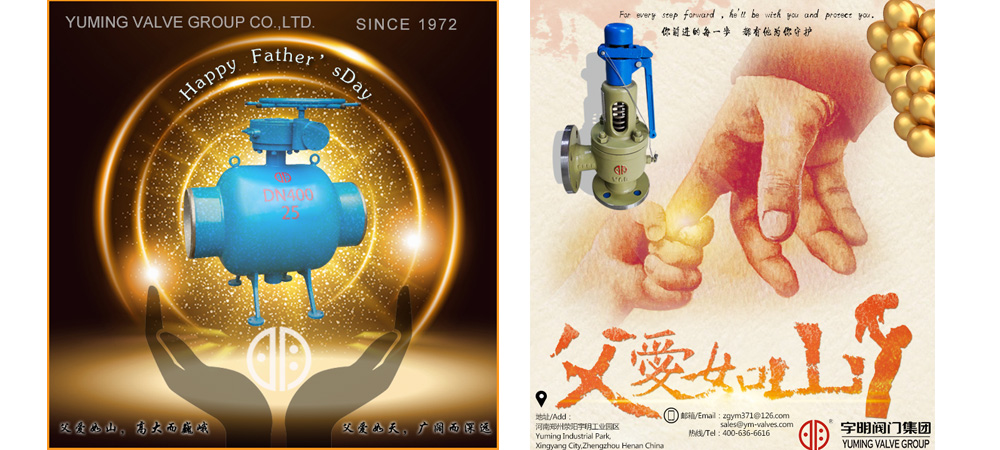 Finally, Yuming Group wishes all fathers a happy father's Day!
Yuming Valve Group