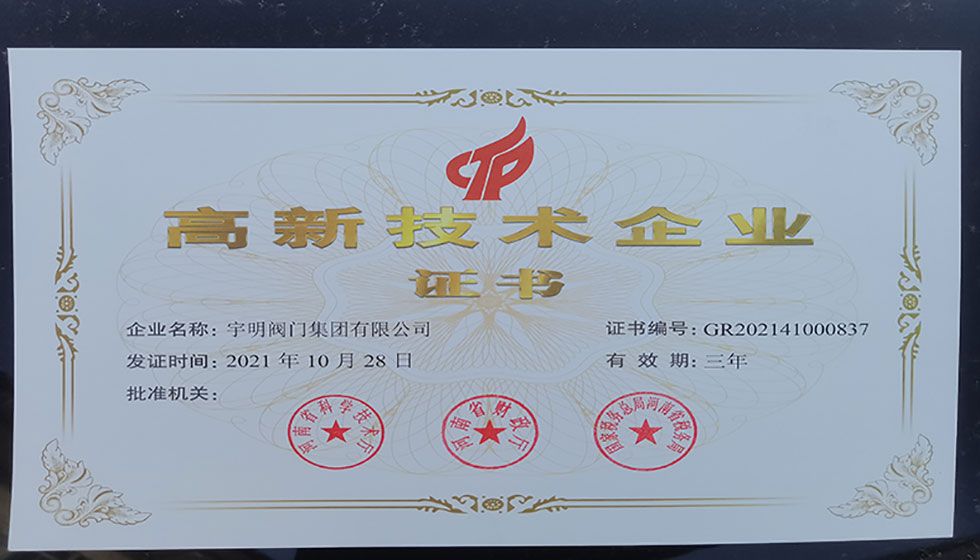 Recently, Yuming Valve Group Co., Ltd. passed the high-tech enterprise identification of high-tech enterprises in Henan Province And Award-issued The "High-tech Enterprise Certificate" by the Henan Provincial Department of Science and Technology, State Administration of Taxation Henan Provincial Department of Finance, Henan Taxation Bureau.
High tech enterprises are an important foundation for the development of high-tech industries, a new force for adjusting industrial structure and improving national competitiveness, and occupy a very important strategic position in China's economic development.The identification of high-tech enterprises is a comprehensive assessment and identification of the Yuming Valve Group in the core independent intellectual property, the level of scientific and technological achievements, the management level, growth indicators and R & D structure of research and development.Assessed as high-tech companies with excellent scientific and technological talents and R & D teams, strong competitiveness,This award is the full affirmation of the state's research and development and technological innovation of the Yuming Valve Group.
This time was evaluated as a national high-tech enterprise, it will further promote the company's independent innovation, independent research and development, and also another milestone in the history of the Yuming Valve Group development.As a high-tech enterprise, the Yuming Valve Group will pay more attention to technological innovation, management innovation, service innovation, relying on high-tech, standardized management, scientific management to improve corporate brand Image,This further enhances the core competitiveness of the corporate market and creates brilliance again.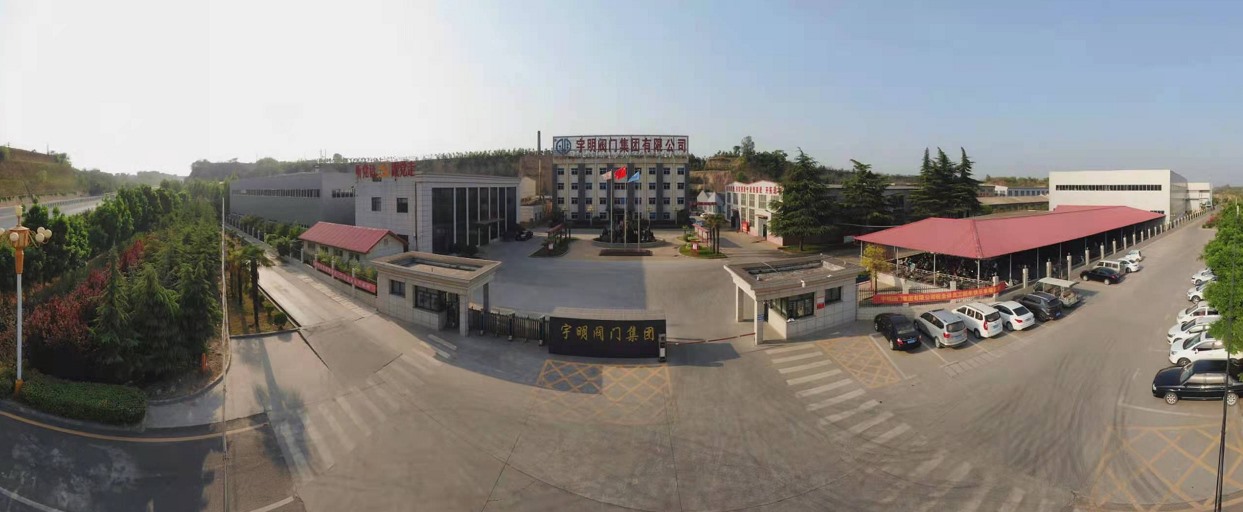 Yuming Valve Group Service Hotline:18838296432